Upcoming Events
Upcoming Events
Sipping With the Seniors Wednesday mornings at 8:00 a.m. until 10:00 a.m.
Begins: 8/23/2023 - 8:00 am
Ends: 8/28/2024 - 10:00 am
Weekly Coffee with Granby Senior Citizens is a free event hosted by our Senior Citizen Commitee. Sippin' with the Seniors will kick off on Wednesday, August 16th from 8-10 am and will occur every Wednesday at the Granby Senior Center, located at Church Street and Veteran's park. Doors next to the large military mural will open at 8 am weekly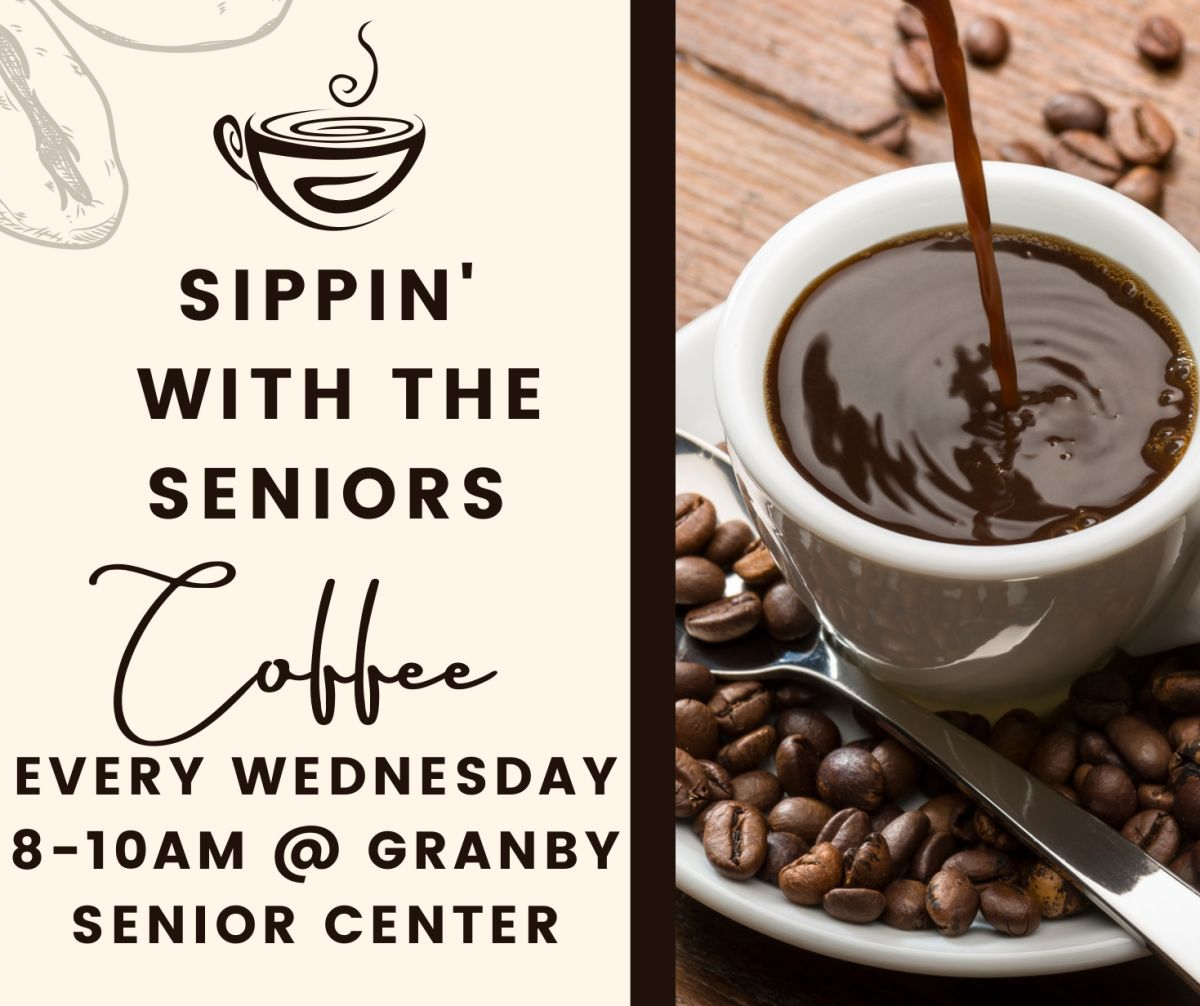 GRANBY'S OLD TIME CHRISTMAS
Begins: 11/29/2023 - 8:00am
Ends: 12/26/2023 - 12:00 Noon
Join us for our annual Christmas Festival! There will be so much to do in town! Local Shopping, food trucks, activities and games for kids, EN United Holiday Market, Santa photos, performances by local groups, AND SO MUCH MORE! And don't forget our Christmas Parade.